Your nose
What is your favourite smell?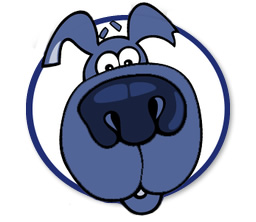 The smell of baking cookies at Christmas time?
The smell of a particular flower or fruit?
The smell of the perfume of a parent or a friend?
When you were still a baby, you recognised your mother and your mother recognised you by smell. But, there are not only pleasant scents. Your nose warns you of danger, for example if there is a fire or dangerous gases or when food is spoiled.
Your nose helps you to smell and also to breathe. Air is warmed in the nose, cleaned and moistened before it flows into the lungs.
Anatomy of the Nose and Throat
What is smell?
Odour contains small chemical compounds which are recognised by your nasal mucus. This recognition happens in a very specific area close to the top of your nose. From there, signals are sent to your brain where it recognises smells – whether they are known or unknown, pleasant or unpleasant and what feelings or emotions you associate with that particular smell.
Smell and emotional response are linked very closely together in your brain.
If you have difficulty breathing through your nose or you can't smell, you should visit your ENT Doctor.
How we smell using our nose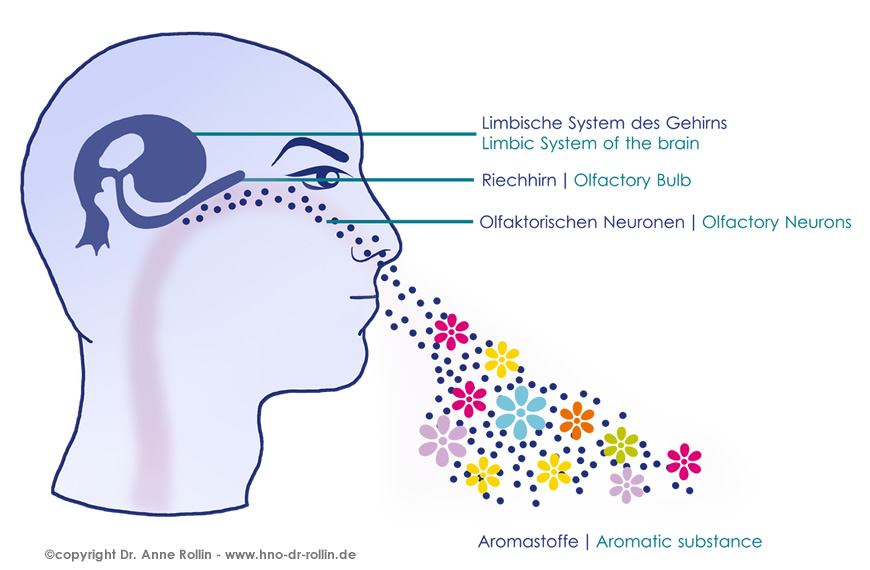 Contact
Dr. med Anne Rollin
ENT Doctor
Beselerplatz 11
DE 22607 Hamburg
Opening times
| | |
| --- | --- |
| Mo | 8:00-12:00 - 14:00-16:00 |
| Tu | 8:00-12:00 - 17:00-20:00 |
| We | 8:00-12:00 |
| Th | 8:00-12:00 - 14:00-16:00 |
| Fr | 8:00-12:00 - 14:00-16:00 |
 Emergency cases daily
 Other appointments available:
+49 (0)40 - 890 64 882
"Mrs. Dr. Rollin takes the time to do a detailed treatment and knows what she is doing. I was helped very well here. "
"Mrs. Rollin is very nice and humorous. Professionally, I feel very well looked after and advised."
"Mrs. Dr. Rollin is thorough, competent and still very nice and takes a lot of time for her patients."
Fax
+49 (0)40 - 890 64 883
| | |
| --- | --- |
| Mo | 8:00-12:00 - 14:00-16:00 |
| Tu | 8:00-12:00 - 17:00-20:00 |
| We | 8:00-12:00 |
| Th | 8:00-12:00 - 14:00-16:00 |
| Fr | 8:00-12:00 - 14:00-16:00 |
A7 exit "Othmarschen" (29)