Dear children
I'm looking forward to you!
I have a daughter myself and I know what it means if she has an earache or a cold.
But I can help!
Have fun reading my ENT kids pages!
Here you will learn about your throat, nose and ears
Throat
What is in your throat?
read more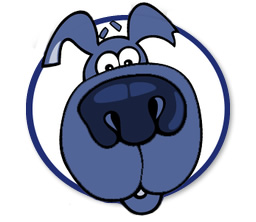 Nose
What is your favourite smell?
read more
Ear
How does hearing work?
read more
Corona-Info
All my efforts against Covid 19 in my office.
Contact
Dr. med Anne Rollin
ENT Doctor
Beselerplatz 11
DE 22607 Hamburg
Opening times
| | |
| --- | --- |
| Mo | 8:00-12:00 - 14:00-16:00 |
| Tu | 8:00-12:00 - 17:00-20:00 |
| We | 8:00-12:00 |
| Th | 8:00-12:00 - 14:00-16:00 |
| Fr | 8:00-12:00 - 14:00-16:00 |
 Emergency cases daily
 Other appointments available:
+49 (0)40 - 890 64 882
"Mrs. Dr. Rollin takes the time to do a detailed treatment and knows what she is doing. I was helped very well here. "
"Mrs. Rollin is very nice and humorous. Professionally, I feel very well looked after and advised."
"Mrs. Dr. Rollin is thorough, competent and still very nice and takes a lot of time for her patients."
Fax
+49 (0)40 - 890 64 883
| | |
| --- | --- |
| Mo | 8:00-12:00 - 14:00-16:00 |
| Tu | 8:00-12:00 - 17:00-20:00 |
| We | 8:00-12:00 |
| Th | 8:00-12:00 - 14:00-16:00 |
| Fr | 8:00-12:00 - 14:00-16:00 |
A7 exit "Othmarschen" (29)